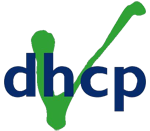 vDHCP Server for Windows
vDHCP is a DHCP (Dynamic Host Configuration Protocol) server for Windows (all versions since Windows 95 & NT 4).
By running vDHCP on your network you can make setting up and maintaining your TCP/IP network easier than ever.
Assign IP addresses automatically to client PCs from a central point from an address range you choose.
Reserve fixed IP addresses for specific PCs so that you can have Intranet Servers such as VPOP3 on your network
Get installed and running in seconds.
vDHCP automatically sets sensible initial settings by inspecting the PC which it is installed onto. Often these settings are just what you want.
Runs as a service.
vDHCP can start running as soon as the computer turns on without a user having to log on.
Read the vDHCP FAQ.