Find a Reseller
---
Resellers in Argentina

A pioneer Internet Service Provider in South America. Our
Business Unit
provides companies with
Turn Key Solutions
for their internet needs: Corporate E-mail, Leased Lines, Intranets/Extranets and VPN's.
Email: Enquiries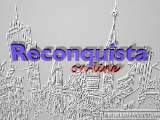 Informática LitoralNorte
Brinda desde el año 2000, servicios de consultoria informatica en conectividad de redes y sistemas Linux.
Since 2000, offers consulting services in connectivity networks and Linux´s OS.
English support for asistance with remote administration software, like VNC.
English support for remote assistance with Linux OS trough SSH Protocol.
Available for deploy installations in all the country.
Translation services: english-to-spanish and viceversa.
Email: EnquiriesPhone: 03482-15638188
---
(The resellers are listed in a random order)