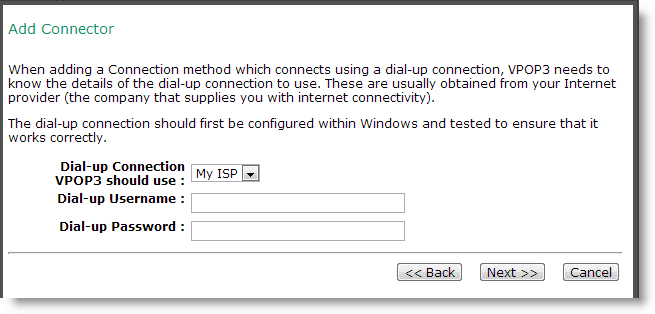 On this page you enter the dial-up networking connection settings to connect to the Internet.
In the Dial-up Connection VPOP3 should use box, choose the dial-up connection defined in Windows. Note that, because VPOP3 is running as a service, it can only see dial-up accounts which have been configured to be usable by anyone on the VPOP3 PC (not "shared", because that uses the Internet Connection Sharing service, which is different). See the Creating a Dial-Up connection for VPOP3 topic for more information.
In the Dial-up Username and Dial-up Password boxes, enter the dial-up connection username & password.
Press Next >> to go to the next page