To add a Connection, click on the Mail Connectors button on the top of the VPOP3 settings screen, then press Add New in the Connections section at the left of the screen.
This will bring up a Wizard which will take you through the configuration of a new Connection and associated Mail Sender.
All the settings made by the Wizard can be altered later by editing the Connection.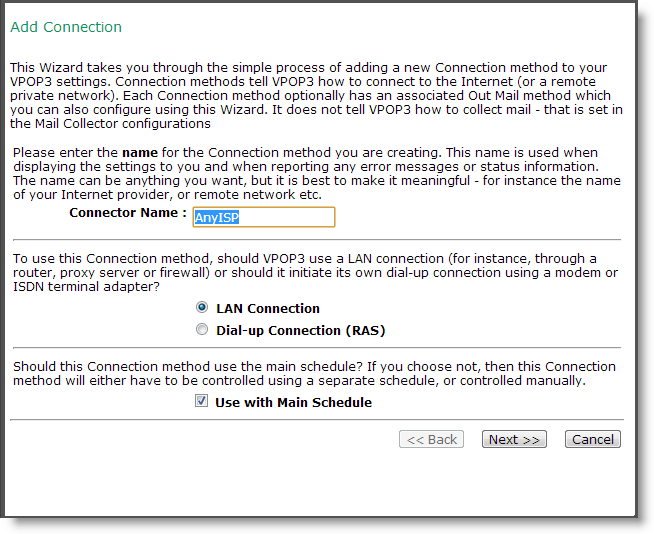 In Connector Name, type the name you want to use for this Connection. The actual value does not matter, but it will be used by VPOP3 in status & error messages, so it is best to make it something meaningful - such as the name of your Internet provider
In the next section, choose whether this Connection will be a LAN connection (e.g. via a router) or a dial-up connection (e.g. via a modem). Most connections will be LAN connections nowadays.
Check the Use with Main Schedule box if this is a Connection which you want to use your normal connection schedule. This option can be altered later by changing the Designate this connection a 'Default' connection option in the Connection's settings.
Press Next >> to go to the next page